Ubisoft is working on a massive online Assassin's Creed game that will evolve over time as a live service.
Bloomberg's Jason Schreier reported earlier today that the project has the codename Assassin's Creed Infinity and will be a large online platform that will continue to grow in the months and years following its release.
The report claims that while previous Assassin's Creed games were set in specific historical periods, Assassin's Creed Infinity will be set in multiple different periods and this could expand to even more over time.
Ubisoft has since confirmed the game's existence in a new blog post, but has given no information on what the game is about other than the fact that it will be a collaboration between both Ubisoft Montreal (Assassin's Creed Origins and Valhalla) and Ubisoft Quebec (Assassin's Creed Odyssey).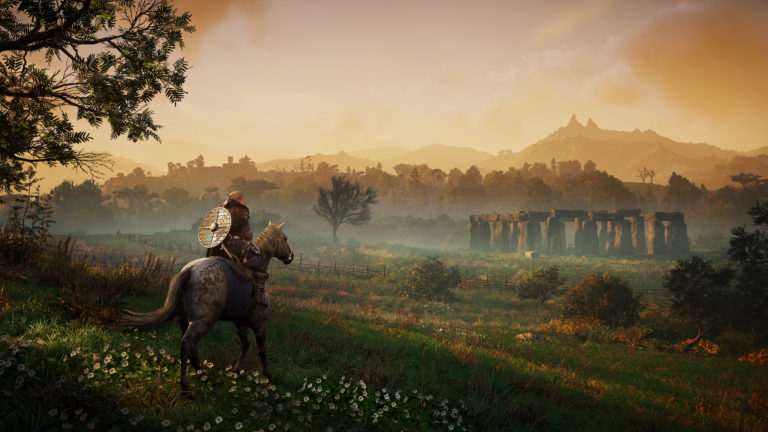 "Rather than continuing to pass the baton from game to game, we profoundly believe this is an opportunity for one of Ubisoft's most beloved franchises to evolve in a more integrated and collaborative manner that's less centred on studios and more focused on talent and leadership, no matter where they are within Ubisoft," a statement on the blog reads.
"Most importantly, Assassin's Creed has always been developed by multicultural teams with various backgrounds and perspectives that have influenced the depiction of its characters, locations, and cultures.
"While we know there's always room for improvement, we believe this new structure allows us to ensure that diversity and representation within our teams continues to grow and match that of our players."
The project is said to still be a number of years away from release and, according to Schreier, the teams involved face internal issues as several men accused of sexual abuse are reportedly still involved in the project.
This presumably includes Marc-Alexis Côté, who Ubisoft has confirmed will be leading the new cross-studio, collaborative structure.
A spokesperson for Ubisoft acknowledged the existence of Infinity to Schreier and states that Ubisoft aims to "exceed the expectations of fans who have been asking for a more cohesive approach" to the series.
According to a Gamasutra article last year, Côté was accused of being aware of toxic behaviour at Ubisoft Quebec and "knowingly enabling that toxicity". According to the report, sources claimed that Côté personally treated them well but was aware of abuse being dealt out by senior colleagues and allegedly took no action.
When asked about these claims by Schreier, Ubsoft's spokesperson stated: "Any employee that had allegations and remain at Ubisoft has had their case rigorously reviewed by a third party and were either exonerated or underwent appropriate disciplinary actions. Employees who have been under investigation would not remain at Ubisoft if results of investigations warranted termination."
Despite this, Schreier reports that some managers accused of abusive behaviour remain in senior positions, with Ubisoft's internal message board receiving numerous complaints by staff unhappy at the company's response to the allegations.
In an interview with VGC last year, Assassin's Creed Valhalla producer Julien Laferriére told us: "I think what's great about Assassin's Creed is that because we're dealing with history there are so many other time periods and moments that we could tap into. For me it's a great franchise that has a lot of possibilities."