What are the Best PS5 Online Multiplayer Games? Playing with your friends in online multiplayer titles has never been a more popular act on consoles, with many different experiences providing various ways to play. From shooters to sports simulators, the PS5 brings it when connecting to the internet for some multiplayer fun. As part of our Best PS5 Games compilations, we've put together the Best PS5 Online Multiplayer Games. If you are planning to utilise PS5 backwards compatibility, we recommend referring to our Best PS4 Online Multiplayer Games guide.
Best PS5 Online Multiplayer Games
Listed below is what we consider to be the Best PS5 Online Multiplayer Games. These titles excel at providing a great suite of multiplayer options whilst connected to the internet, no matter whether you're playing solo or teaming up with friends. They could be hardcore simulators, traditional shooters, or even sports titles. We will, therefore, try to cover as many facets as possible.
As we look to the future, other PS5 online multiplayer games that may make it onto this list include Back 4 Blood (12th October 2021, Turtle Rock Studios), Battlefield 2042 (22nd October 2021, EA Dice), Rainbow Six Extraction (January 2022, Ubisoft), and Gran Turismo 7 (2022, Polyphony Digital).
6. Hood: Outlaws & Legends (PS5)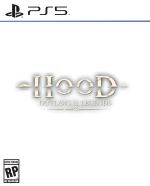 Publisher: Focus Home Interactive / Developer: Sumo Digital
Release Date:
10th May 2021 (USA)
/
10th May 2021 (UK/EU)
What if Assassin's Creed was a competitive multiplayer game? That's the question that Hood: Outlaws & Legends answers emphatically. Two teams compete against each other to steal treasure and extract it from the map. Remaining undercover against AI patrols means your adversaries will be clueless to your whereabouts, allowing you to secretly pilfer the riches from right under your opponents' noses. The dynamic works wonderfully well, and with Sumo Newcastle pledging ongoing support for the title, there looks to be plenty more Robin Hood-inspired online espionage on the way.
5. Call of Duty: Black Ops Cold War (PS5)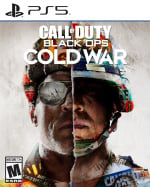 Publisher: Activision / Developer: Treyarch
Release Date:
13th Nov 2020 (USA)
/
13th Nov 2020 (UK/EU)
Never doubt the Call of Duty series, because even when it looks like Activision has put out a stinker, the powerhouse rights the ship with ongoing support and the simple allure of the franchise itself. Call of Duty: Black Ops Cold War continues to grow hand in hand with Battle Royale counterpart Call of Duty: Warzone, providing a solid basis for online bouts featuring respawns. The list of maps continues to grow, weapons keep on being added, and the playerbase remains as questionable as ever. It's Call of Duty multiplayer and it hasn't changed dramatically for years — you know exactly what you're getting yourself in for.
4. FIFA 21 (PS5)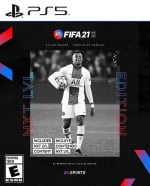 Publisher: EA Sports / Developer: EA Sports
Release Date: 4th Dec 2020 (USA) / 4th Dec 2020 (UK/EU)
Oh, it's rage-inducing, there's no question about that. But football is a simple sport that appeals to players of all demographics, and FIFA 21's monstrous playerbase means there's always someone at your level to compete against. Whether you're working towards elite status in FIFA Ultimate Team's Weekend League, enjoying some of the more arcade-inspired modes with strangers, or developing into a world-renowned striker in Pro Clubs, EA Sports' ludicrously fast matchmaking comfortably make this one of the best PS5 online multiplayer games. Just try to remain calm when your goalkeeper inexplicably allows a 30-yard thunderbolt to go through his legs.
3. Destiny 2 (PS5)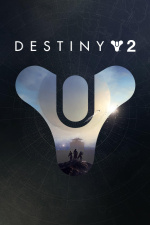 Publisher: Bungie / Developer: Bungie
Release Date: 8th Dec 2020 (USA) / 8th Dec 2020 (UK/EU)
Bungie's looter shooter series is still relevant nearly seven years after its introduction, maintaining a hardcore fanbase that continues to yearn for the best and most stylish great. Destiny 2 has so much to offer online, from lengthy raids reliant on communication between friends to heated multiplayer matches rewarding bragging rights and points. Many expansions have built on the game to the point where it commands an experience lasting hundreds of hours, all the while looking and running better than ever on PS5. You and your buddies could invest in Destiny 2 and then never have to play anything else — an online multiplayer heavyweight and mainstay.
2. Guilty Gear Strive (PS5)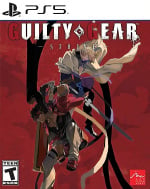 Publisher: Arc System Works / Developer: Arc System Works
Release Date: 11th Jun 2021 (USA) / 11th Jun 2021 (UK/EU)
Guilty Gear Strive is the best fighting game available natively on PS5 so far, so it's already a fantastic online multiplayer title by default. Arc System Works has implemented some of the best online netcode in the business, meaning your connection to overseas players holds up no matter where in the world they are and allowing you to focus on combos and health bars. Forget the strange avatar-based lobby system for a moment and the brawls themselves feel intense with a diverse cast of characters and stages. With a committed fanbase, you're sure to find a match for years to come in Guilty Gear Strive. Expect this one to light up the stage at EVO.
1. Tom Clancy's Rainbow Six: Siege (PS5)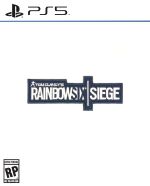 Publisher: Ubisoft / Developer: Ubisoft Montreal
Release Date: 1st Dec 2020 (USA) / 1st Dec 2020 (UK/EU)
One more online multiplayer given another lease of life on PS5 is Rainbow Six: Siege, which continues to grow its fanbase and delivery a plethora of updates to keep the most hardcore players on their toes. The tactical bouts of the FPS are intense, dynamic, and varied thanks to a huge list of playable characters that all bring something new to the table. Equipped with unique abilities and gadgets, no two matches are quite the same given the sheer amount of options available. Gameplay slick and engaging, sound design like a Hollywood movie, and real-life teams vying for success, Rainbow Six: Siege is still the PS5 online multiplayer game to beat. For now.
---
Do you agree with our list? Are these the Best PS5 Online Multiplayer Games? Which one is your favourite? Check out our Best PS5 Games compilations through the link and let us know what your own picks are in the comments below.